Melina Marchetta Giveaway Winner
Thank you to everyone who entered my Melina Marchetta giveaway.

  I was so excited to see that so many people entered.  To choose a winner, I put all entrants with their extra entries into a spread sheet in the order that the entry was received.  Then I used a random number generator to pick the lucky book lover!
Congratulations goes out to, Christina @ Confessions of a Book Addict, who is our winner.  I wish that I had enough Melina Marchetta books to send you each one, and I do hope that you will give her books a try.  Thank you to everyone who entered.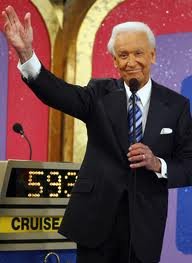 And a la the Price is Right, show her what's she won….
Well, Christina, you are the new lucky owner of FOUR books by Melina Marchetta, Australian author extraordinaire.  Finnikin of the Rock, Saving Francesca, Looking for Alibrandi, and Jellicoe Road are now yours to read!
And don't forget to spay or neuter your pets.  Control the pet population!  Congratulations again, Christina!  I hope you enjoy these reads as much as I did.

In other news, Christmas break was a very productive reading time for me!  I finished a total of eight books:  Leaving Paradise, Return to Paradise, Perfect Chemistry and Rules of Attraction, all by Simone Elkeles; The New York Regional Mormon Singles Halloween Dance, a memoir by Elna Baker; Delirium by Lauren Oliver; The Body Finder by Kimberly Derting and The Cardturner by Louis Sachar.  What books did you read over the holidays?